From Manuscript to (e)Book: Your Self-Publishing Adventure Guide
Book Promotion: Goodreads for Authors
Book marketing gurus often tell us to be present on Twitter and Facebook. They'll sometimes mention Goodreads, but almost in passing. Strange, given that Goodreads is where readers hang out in droves.

One problem with Goodreads is that it's confusing to navigate around the site. I've heard authors say, "I created an account but couldn't figure out what to do with it." I have to confess, I never twigged that I have a user profile and an author profile, or how to get to each one. Sometimes I'd get lost on the site, to the point that I'd log out and back in, hoping to start again at square one.
But that's all in the past. I'm happy to say that I'm now an enlightened Goodreads user who can navigate the site with ease.
I'd taken a couple of Cathy Presland's courses on the online learning site Udemy, so when she announced that she'd enlisted Goodreads expert Michelle Booth (author of Goodreads for Authors ) and created a Goodreads course for authors, I didn't hesitate to sign up. I'd taken Cathy's excellent Publish Your Book on Kindle course (I always like to see how others are doing it and pick up a few tips) , so I knew I wouldn't be disappointed, and I wasn't. For $29, Cathy and Michelle have (over)delivered. They cover everything you'll want to know about Goodreads.
Topics include:
signing up
creating an effective author profile
making friends and joining groups
using features like listopia and polls
running effective giveaways
the recommendations engine
…and more. Access to a private Facebook group is also included with the course.
Goodreads is a site for readers, and authors should join as readers and get involved as readers. Nobody likes annoying authors who relentlessly push their books, and there's no need to do so on Goodreads to gain visibility and pique interest in your books. Following Michelle and Cathy's guidance, you'll be a valued member of the Goodreads community, not an irritating one.
Included in the course is a "How to be active on Goodreads in ten minutes a day" guide. We're all pressed for time, so Michelle and Cathy have prioritized common Goodreads tasks. They also provide answers to the most frequently asked questions about Goodreads and its features.
Each lesson is a video, ranging anywhere from a few minutes to half an hour long. You can ask questions and take notes, and you can see what everyone else has asked (and the answers).
I didn't find many drawbacks to this comprehensive course. A few of the videos are longer than they could have been, and sometimes I would have liked more guidance about best practices. For example, there's a lesson on Goodreads advertising that steps you through how to set up an ad. But there's no discussion about how to write an effective ad. Should you use the book title, genre, or a catchy phrase as the headline? What makes for an effective ad body?
But those are niggles. I've been on Goodreads since 2010, and the course introduced me to features I didn't know existed or had no idea how to use.
If you'd like to learn how to effectively use Goodreads, you can't go wrong with this course. Enroll in Goodreads for Authors today!
My Experience With eBookIt (months later)

Back in August, I wrote about my experience with eBookIt (read the post). At the time, I'd uploaded one book and I was happy with the service. Now that I've had the book up for a while and experienced payments, do I still feel the same way? The … [Continue reading]
How to Get Books onto Amazon.ca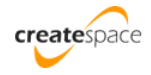 Because I'm a Canadian author and often blog about self-publishing in Canada, Canadians contact me with questions. One frequent query is how to get print books onto Amazon.ca. It's easy. Use either CreateSpace's expanded distribution program, … [Continue reading]